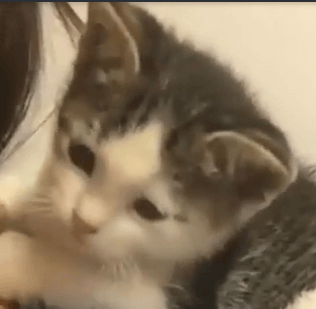 There's nothing better than a cuddly, little kitty. Well, except for one that wants to sit on your shoulder! We think this shoulder kitty may just top the best things in life list.
Pirates have parrots, and well, cat lovers have this to look forward to…well, until they get too big for your shoulder. Then, it could be quite difficult to get around.
But we'll take all the time we can with a cutie like this little one.
(source: SlimJones123)
Like this shoulder kitty cuddles….then share him with your friends on Facebook!
Save